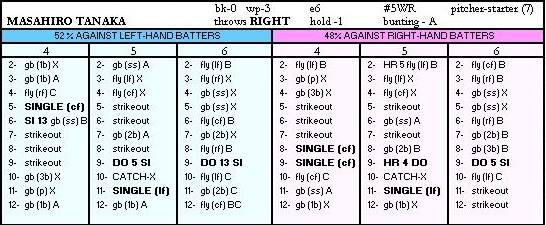 MLB Rookie Review II
April 11, 2014
Masahiro Tanaka could go number 1 in next year's Strat draft.

Breaking Down the X-Chart
April 08, 2014
We play with the range and error designations to
see the effects on a draft league team.

Hitter Card OB Skinny
April 08, 2014
The difference in TOB between a 35 and a 40 OB unit lineup.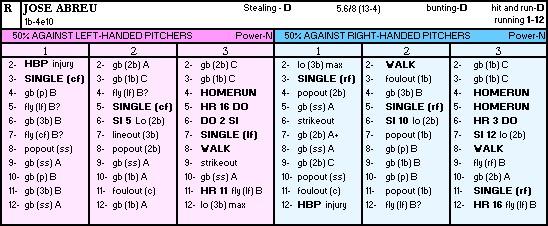 MLB Rookie Review I
April 11, 2014
The Jose Abreu rookie card will offer big OB*TB dividends.
Breaking Down Pitcher Cards
April 08, 2014
Small differences in pitcher card unit totals can have
a noticeable impact on a pitching staff as a whole/

Advanced X-Chart Calculator
April 03, 2014
Compare players in pitcher, neutral, and hitter ballparks.