Catchers That Rake
July 20, 2017
Multiple cards with 10+ HR units.

First Base Juggernauts
July 15, 2017
Middle of the Order Madness
Joey Votto with 14/10 HR units.
RB REC Projections
July 15, 2017
David Johnson and Le'Veon Bell are weapons for flat and short passes.

The Split End Projections
July 13, 2017
Five cards qualify for max receiving units.

What's the Deal with Left Field?
July 13, 2017
Few would have predicted the current top players at this position.

Who Goes In The First Round
July 11, 2017
Sketching out the rookies that come off the board early.

How to Use the Necromancer
July 10, 2017
Tips on getting better results with the roster and trade functions.
SP Card Analysis I
July 08, 2017
Archer, Cole, Porcello, Ray, Straily, Stroman.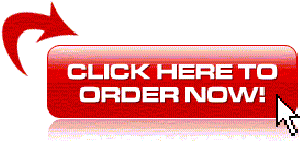 Strat-O-Matic Color Ballparks & Sounds
July 18, 2017
new BP pic and loc for Jarry Park and new Astrodome.
new USA wav file with Jimi Hendrix's Star Spangled Banner
Walking In Chicago
July 15, 2017
Why Anthony Rizzo always has value and
Tim Anderson is hit or miss at this point in his career.
Strat BB 2017 Rookie Reviews
MLB First Impressions 13
MLB First Impressions 12
MLB First Impressions 11
MLB First Impressions 10
MLB First Impressions 9
MLB First Impressions 8
MLB First Impressions 7
MLB First Impressions 6
MLB First Impressions 5
MLB First Impressions 4
MLB First Impressions 3
MLB First Impressions 2
MLB First Impressions 1

2017 Mid-Season Projections|
First Base
Third Base
Shortstop
Left Field
Center Field
Right Field