Strat BB 2017 - Mock First Round
August 13, 2017
The 2017 draft is deep in outfielders.

MLB First Impressions 16
August 08, 2017
Does Boston have the number two pick for next year's drafts?

Rookie Pitcher Cards - Current Value
August 08, 2017
One SP card stands out in the draft when it comes to the OB*TB units.

MLB First Impressions 15
August 04, 2017
Two Mets rookies with bright futures.

MLB First Impressions 14
July 25, 2017
Sleeper SP cards that can add rotation depth

Strat BB Mid-Season 2017 Projections
July 21, 2017
New spreadsheet format.
Michael Fulmer is 18/15 OB with 0 HR units.
Sonny Gray back under 500 OB*TB units.
Thoughts on the SP Card Projections
July 21, 2017
Carlos Martinez and the split differential from Hades
Currently 7 SP cards at 300 OB*TB or less

Catchers That Rake
July 20, 2017
Multiple cards with 10+ HR units.

First Base Juggernauts
July 15, 2017
Middle of the Order Madness
Joey Votto with 14/10 HR units.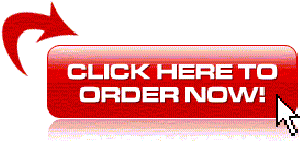 Strat-O-Matic Color Ballparks & Sounds
July 18, 2017
new BP pic and loc for Jarry Park and new Astrodome.
new USA wav file with Jimi Hendrix's Star Spangled Banner
Walking In Chicago
July 15, 2017
Why Anthony Rizzo always has value and
Tim Anderson is hit or miss at this point in his career.
Strat BB 2017 Rookie Reviews
MLB First Impressions 13
MLB First Impressions 12
MLB First Impressions 11
MLB First Impressions 10
MLB First Impressions 9
MLB First Impressions 8
MLB First Impressions 7
MLB First Impressions 6
MLB First Impressions 5
MLB First Impressions 4
MLB First Impressions 3
MLB First Impressions 2
MLB First Impressions 1

2017 Mid-Season Projections|
First Base
Third Base
Shortstop
Left Field
Center Field
Right Field
July 2017 Articles
How to Use the Necromancer
SP Card Analysis I
RB REC Projections
The Split End Projections
What's the Deal with Left Field?
Who Goes In The First Round